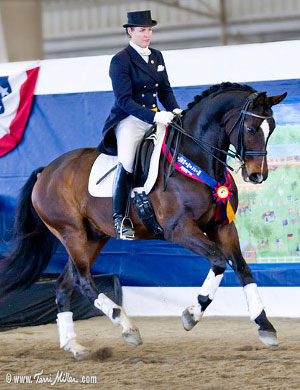 "Karen's many achievements are both noted, and notable. Equally impressive is that, beginning with her participation as a youth in Canada's Young Rider programme, Karen has successfully trained all of her horses.Karen is a dedicated athlete and an outstanding ambassador for Canada. Reaching for excellence is her personal, lifelong commitment. Now, among other goals, she aims to represent once again represent Canada Internationally.Karen exemplifies the fresh and talented individuals who will represent Canada successfully and vibrantly in the Equestrian International scene."
Cara Whitham, FEI Olympic Dressage Judge
"Karen offers a positive representation of our country at elite, international levels.Karen is a disciplined student, a supportive team member, a talented equestrian, and a poised competitor. Karen is an encouraging and loyal team member – enthusiastic and sincere in her support of others, and deserving of their friendship and respect in return. As an experienced traveler and competitor, Karen readily adapts to prevailing, often unique, circumstances.In the highly-charged arena of international competition, she conducts herself with composure, and can be relied upon for her sportsmanship. Karen represents Canada admirably as a competitor who is professional, principled and personable, and I wholeheartedly offer my best wishes and support to her in all her future endeavours and inevitable successes."
Kerri McGregor, 2007 Pan Am Games Assistant Team Leader
"Karen Pavicic is highly disciplined and motivated, demonstrating a tireless approach to refining her skills and gaining the national and international experience required of today's equestrian athlete. She is capable of training a horse to the top level through classical dressage training. Karen is a gifted rider who could make a valuable team-member for Canada in the international arena."
Steffen Peters, US Olympian