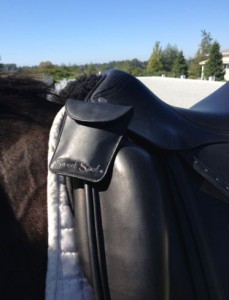 The Sweet Spot* is an elegant pouch for horse treats that keeps your pockets clean, while always having them accessible for immediate reward.
Made of genuine leather, this handy pouch has just a *spot* of bling to be stylish but is discrete enough for the discerning equestrian. It measures approximately 3 inches by 3 inches and comes in black with grey stitching.
It can clip onto either the D ring on your saddle or onto your belt loop.
Some key features unique to The Sweet Spot* are:
Soft, supple leather

Holds up to 12 sugar cubes

Satin liner

Easily accessible

Versatile
​​​Please contact Karen directly for more information.