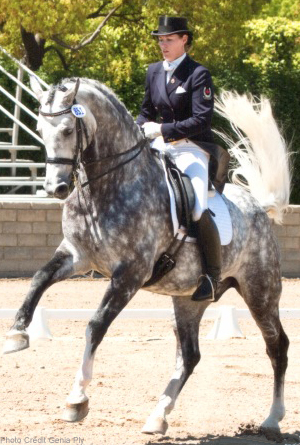 Karen's goals are to continue to represent Canada Internationally, including at the Olympic Games and World Cup.
Karen is a dedicated athlete and an excellent ambassador for Canada. Achieving excellence is both a lifelong commitment and huge financial undertaking.
Performing at International levels is an ongoing and challenging journey that requires the horse and rider team to maintain peak performance levels. This includes further training and show experience in the US and Europe.
Karen is seeking mutually beneficial sponsorship opportunities so that she can proudly represent her country and her sponsors at elite levels of international competition.
Karen's competition goals are to compete together with the best riders in the world.
Olympic Games
World Cup Dressage
World Equestrian Games
Pan American Games